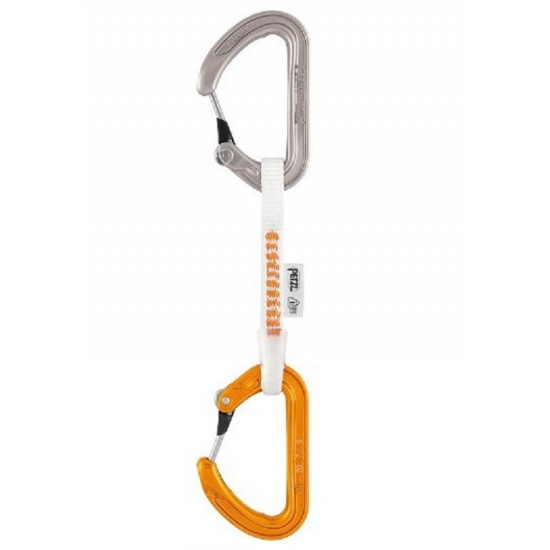 Carabiner - Petzl Ange Finesse PM58 17cm (S+L)
Stock:

In Stock

Model:

Carabiner - Petzl Ange Finesse PM58 17cm (S+L)

SKU:

KZ
Petzl Ascension
Handled rope clamp (right and left handed versions)
Handle with ergonomic grip for comfort and thermal insulation.
Trigger cam with teeth and cleaning slot: works even on dirty or icy ropes.
Ergonomic spring-loaded catch is easy to use even when wearing gloves.
Spring-loaded catch can be locked in the open position so the rope clamp can be put on or taken off the rope with one hand.
Two holes on the bottom: one to connect a lanyard and one for installing a foot loop with a quick link.
The upper holes allow a carabiner to be clipped so the rope clamp can be used for self-belaying or with hauling systems.
Available in right- and left-handed versions.
Certification
CE EN 567
NFPA L
Technical specifications
195 g
For single ropes between 8 and 13 mm in diameter.
Right hand, blue frame: B17 R.
Left hand, yellow frame: B17 L.
Individually tested