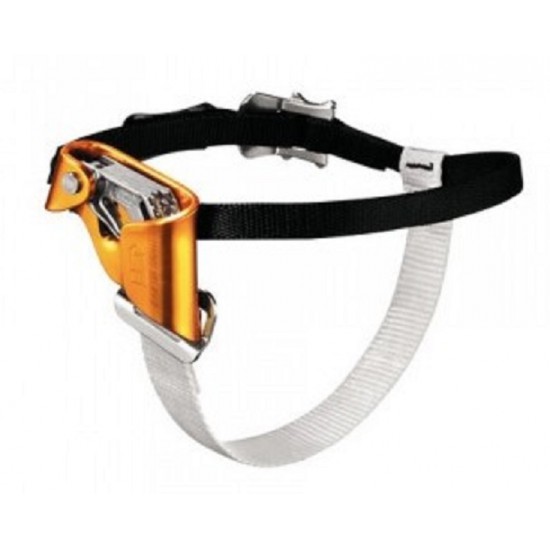 Ascender (Right) - Petzl B02 Pantin Foot (2016)
Stock:

In Stock

Model:

Ascender (Right) - Petzl B02 Pantin Foot (2016)

SKU:

KZ
PANTIN
Foot ascender - right and left
Used with a CROLL, ASCENSION or BASIC ascender, the PANTIN foot ascender keeps the body vertical and makes rope ascent more efficient and less tiring. The compact shape and durability of its attachment strap allows it to remain constantly attached to the foot. The PANTIN is available in both LEFT and RIGHT footed versions.
*Designed to make rope ascents more efficient and less tiring

*Cam facilitates passage of the rope through the device, even on the first few meters

*Toothed cam with self-cleaning slot optimizes performance under any conditions (e.g. frozen or dirty ropes)

*Stainless steel cam has better resistance to corrosion

*Mechanism is totally integrated into the body of the ascender to help prevent snagging

*Releases from the rope with a simple backwards movement of the foot
• Foot strap of 100 % Dyneema for abrasion resistance

*Easy adjustment with DoubleBack buckle
*Comes in two versions: PANTIN, right foot (yellow ascender) - PANTIN, left foot (black ascender)
Specifications
Material(s): aluminum frame, stainless steel cam, nylon and Dyneema straps.

Weight: 80 g

Rope: for use with single ropes between 8 and 13 mm

Certification(s): The PANTIN is not an item of PPE.
Reference(s):
Right foot ascender: B02BRA
Left foot ascender: B02BLA